Stay sharp and take your skills to the next level with Fullstaq's training sessions. Expect in-depth courses, practical talks, and more. We have first-class cloud-native expertise, and we're excited to share it with you.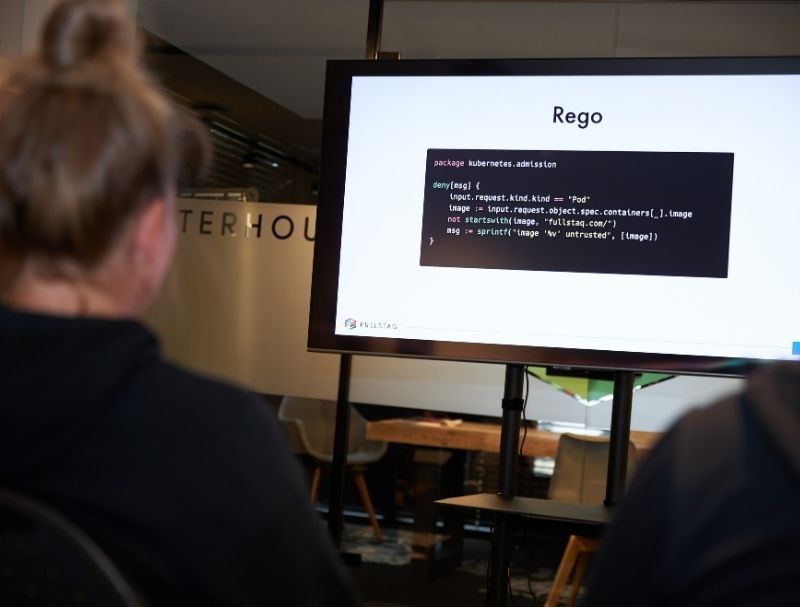 Kubernetes for Administrators
The four-day training course is designed for those who already have hands-on experience with Kubernetes and want to explore its deepest depths. The Kubernetes for Administrators course covers many topics: deployment strategies, configuration, Pods, Services, and Ingress – just to name a few.
Get all the details
Your Training Needs
Two-day training or multiple shorter sessions? Remote, in-house, or in our brand new training room? We're happy to discuss your specific needs to give you an exact pricing per day.
Sound interesting? Reach out to get started asap.
Don't be a stranger!
Give us a call or leave a note.