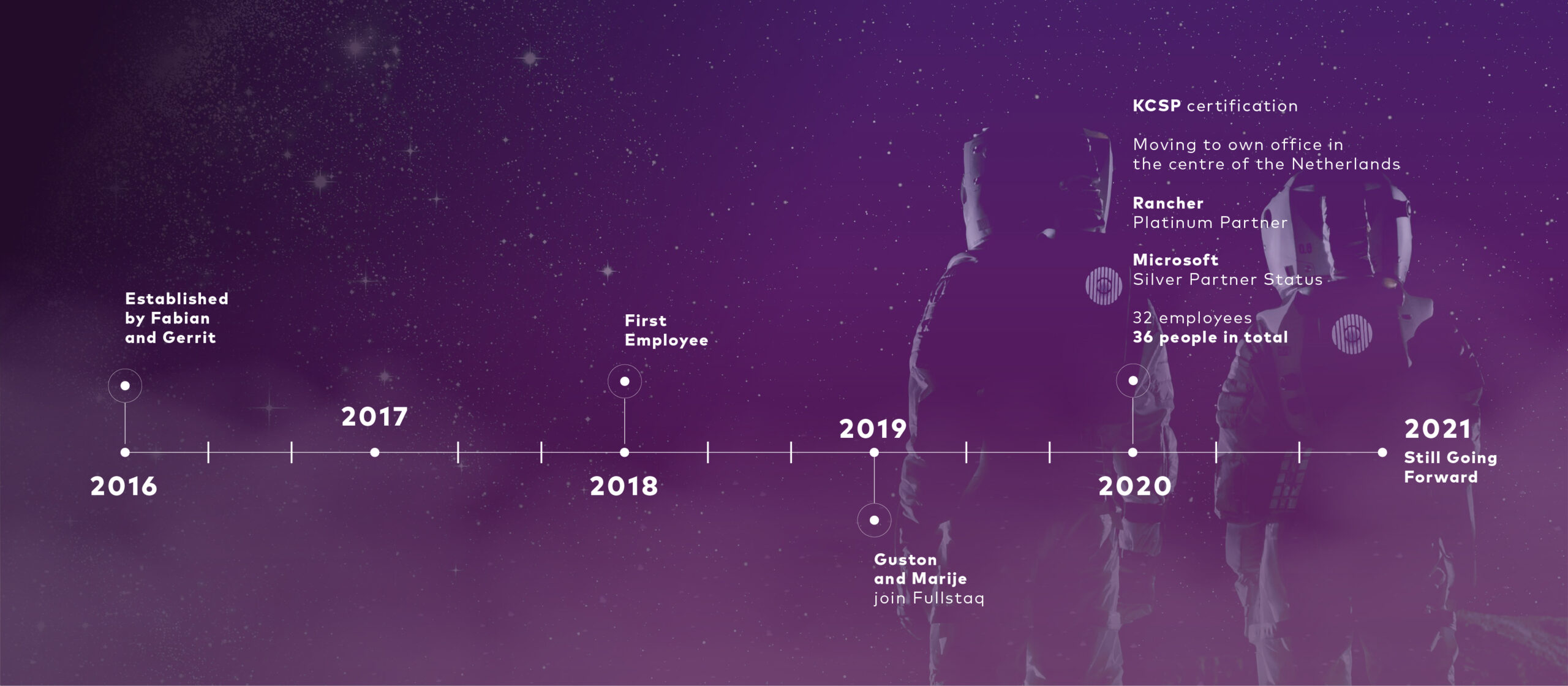 Once Upon a Time…
In 2016, two befriended engineers, Gerrit Tamboer and Fabian Met, joined forces and founded Fullstaq. The duo invested heavily in gaining knowledge, worked on cool, innovative projects, and boosted brand awareness. They did a good job: the demand for their expertise increased immensely in 2018.
Gerrit and Fabian decided on the future: Fullstaq was to become a knowledge center as it is today. With Marije Titulaer and Guston Remie added to the management team, they continued working on the growth and quality of Fullstaq.
Now, Fullstaq is the first certified Kubernetes consultancy agency in the Netherlands (KCSP). We help many companies tackle complex technology challenges and play an active role in the cloud-native community. As we are eager to share our first-class cloud-native expertise, we invite you to join a training session, share knowledge, and engage with us.
We want to succeed in cloud-native – together.
PART OF THE DIGITAL NEIGHBORHOOD
In Juli 2023, Fullstaq joined The Digital Neighborhood. A community of 12 other companies with whom we can grow together. Joining the neighborhood allows us to learn from each other and work on projects together. We're very excited about working with our new neighbors.

Don't be a stranger!
Give us a call or leave a note.