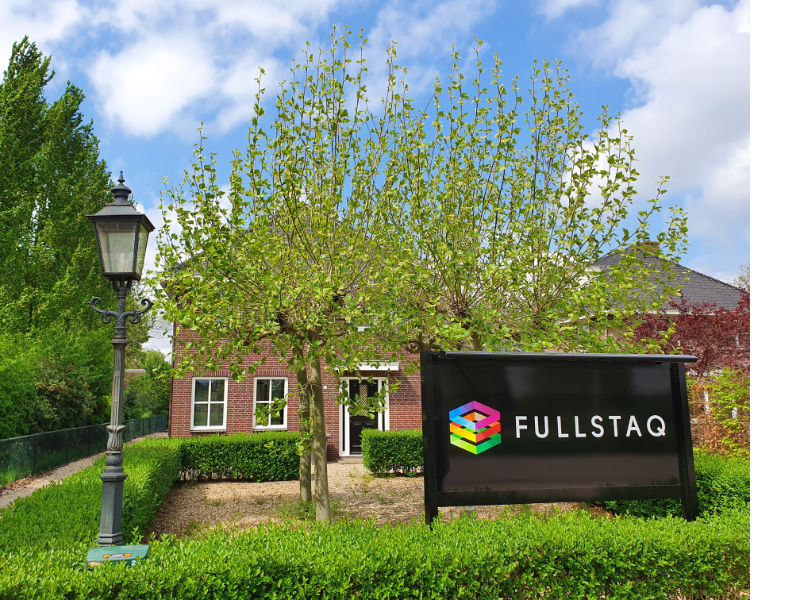 About 15 months ago, Fullstaq moved to a new head office in Lexmond, near Utrecht. It's a bit strange to move into a new location amid a pandemic – we got the key in the first week of the strict lockdown. At that time, we were still hopeful of furnishing it attractively with all the usual office facilities and facilities to host training sessions and Meetups – and lots of space for relaxation with dartboards and game consoles. But everything changed. Read in this blog why we decided to renovate our home office within 1 year.
Home Base
Today, the word office no longer fits this new location. It has become a modern, flexible spot and home base where we like to meet. Why Lexmond, you ask? Easy answer: lots of parking spots, super-fast internet, a central location in the Netherlands and a building that we don't have to share with other companies. We were very proud of the new accommodation, but our building remained eerily empty in the first months until now. So we have not been able to make optimal use of this spot. Regrettably. That period, March 2020, was a very unique and strange time. Nobody knew what would happen, while at the same time, we were in an absolute growth phase as an organization. I have to admit: it resulted in quite a few sleepless nights.
The Connection
Since Covid-19, working has completely changed for a lot of people. Although IT Engineers generally have little difficulty with technology, and we adopted remote working almost automatically, something was missing. The social aspect, collaboration, sharing knowledge, and meeting each other face to face remain an almost necessary basic necessity among all of us. Working from home has a massive impact on things like team cohesion and employee engagement. The office should have a social function for us. Just joking with each other, a quick look at someone's posture, or a short conversation over a cup of coffee yields so much more than a pre-planned online meeting.
After all, we are colleagues who like to work together in, for example, creative brainstorming sessions and who prefer to have personal conversations about ambitions, careers, but also hobbies with each other. But how?
In the end, we allowed people back in the office to work together again at an early stage. Of course, only if they were healthy and at an appropriate distance. We (re)launched virtual coffee corner catchups, VrijMiBos, and Quarterly Meetings. And we replaced our offline Meetups with our digital Show 'n Tell, a series of webinars. We have one each month: online, technical, and enjoyed live or on-demand by many people. Incredibly, the regular quarterly meetings also contain a lot of fun when done online.
The combination of working from home and at the office will not disappear for the time being, and it has proven to work and deliver productively and efficiently.
Why the change?
In practice, it turns out that we don't need to encourage people to come to the office at all. The flexible meeting place motivates people to collaborate in real life, which is a big plus. Over the past 1.5 years, we have been able to think carefully about facilitating an office for the future. The traditional office becomes a home base: a meeting place where we alternate hard work with the necessary fun. Maybe even decentralized. Our vision is to see more of these flexible meeting places and to have several home bases spread throughout the Netherlands.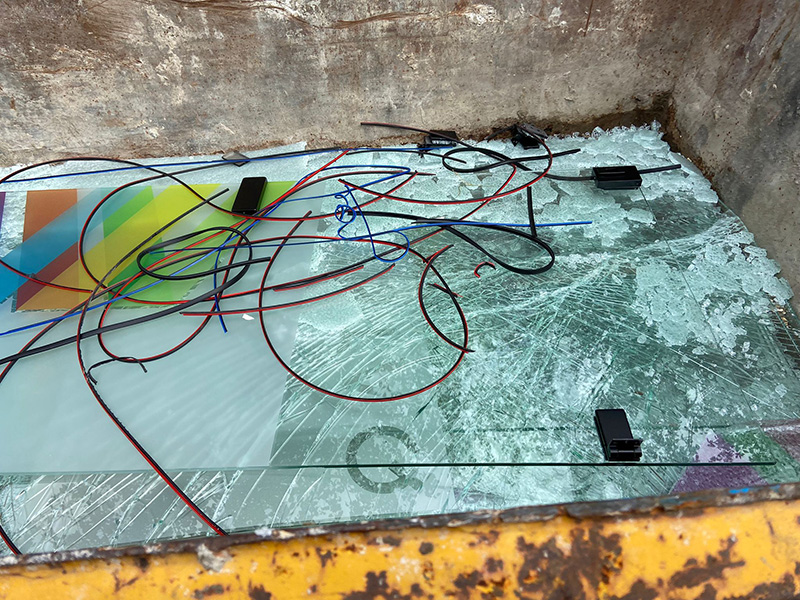 Renovate and redecorate
Finally, we decided to repurpose our home base at – hopefully – the end of this pandemic. So we've renovated, rethought the layout, created more workplaces, more meeting rooms, a video booth/room, and the possibility to have lunch and drinks together.
October 14 reopening home base Lexmond
We will officially open on October 14, 2021. We've planned a fun gettogether with a toast, good food, and drinks with all our colleagues. The local councilor will even come to cut the well-known ribbon. The start of the newfound purpose of our home base!