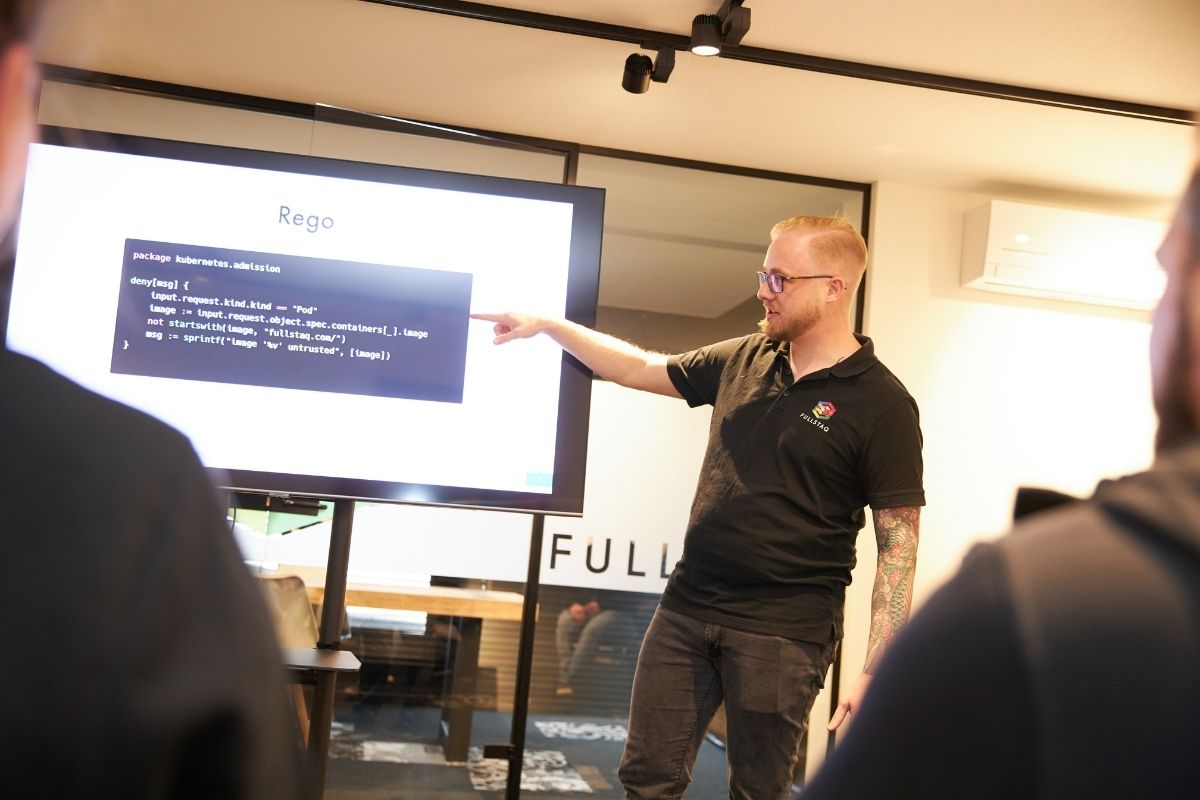 Last November Fullstaq gave their first ever open Kubernetes training. 13 people consisting of some of the most awesome engineers in the Netherlands started their Cloud Native journey with the Kubernetes for Admins training.
So far we have focussed on training our direct partners and customers and it has been a great success so far! Inspiring companies and people alike to dive into the awesome world of the Cloud Native way of working. This time though we decided to give a training that was open for people to sign up with.
The Kubernetes for Administrators training is designed for those who already have hands-on experience with Kubernetes and want to explore its deepest depths. During the training we went into Kubernetes, best practices but also had the chance to really dive in to some of the real world scenarios that happen.
Being able to share experience amongst the students led to great discussions and awesome solutions! We consider it an other great success, so we have decided to start giving more open training in 2022.
If you ever wanted to get into Kubernetes but wasn't sure how to get started, keep an eye on our LinkedIn posts to see when the next Kubernetes for Admins and Kubernetes for Developers is and be sure to let us know! We would love to hear from you.