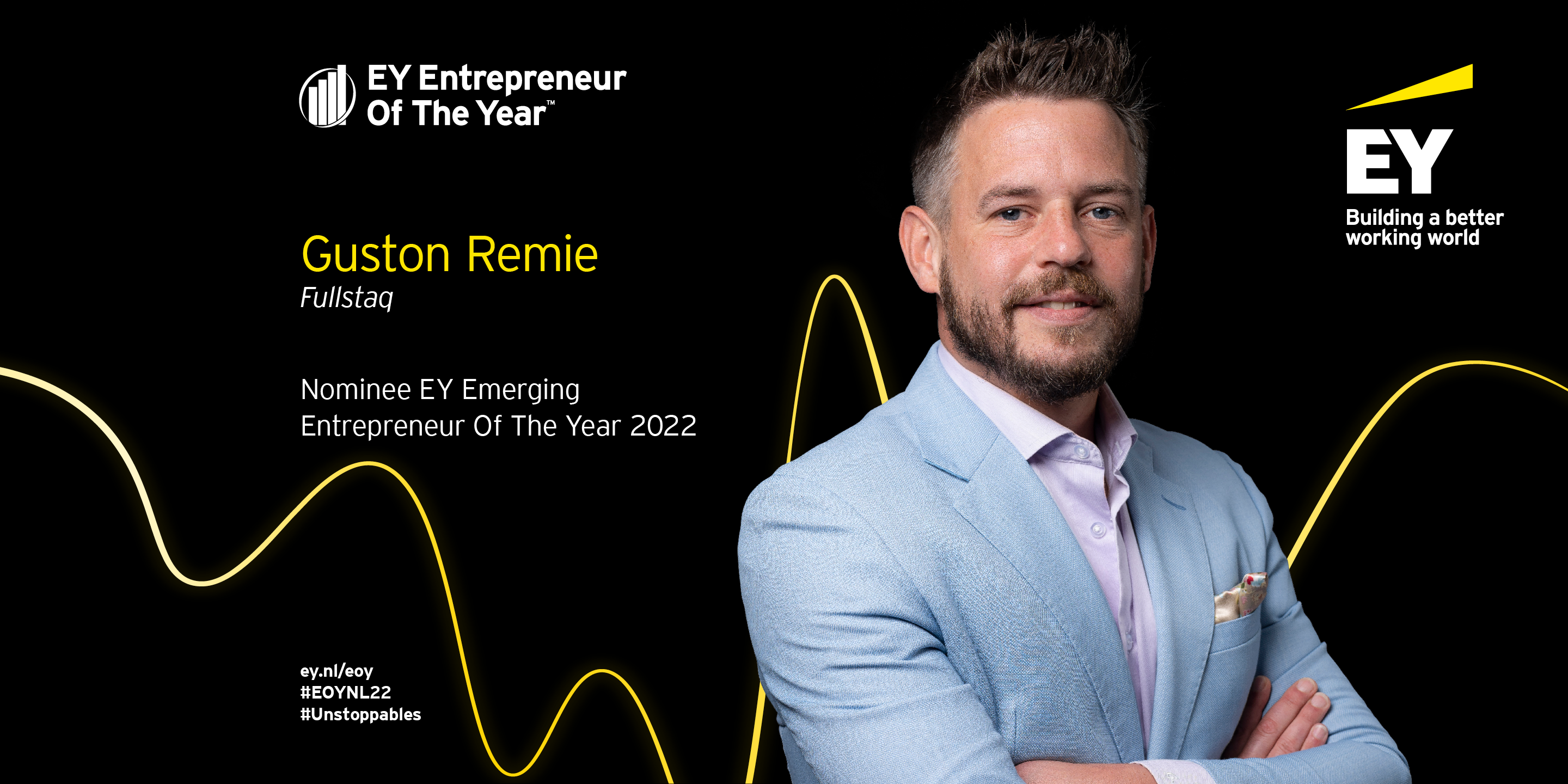 We are very proud to announce that this year our CTO Guston Remie is one of the ten nominees for EY Entrepreneur of the Year 2022 in the category Emerging. For 25 years the EY Entrepreneur of The Year election put innovative entrepreneurs in the spotlight and encourage them to get the best out of themselves, their clients, and their employees.
Empowering Others
We are very proud of 'our Guus.' Guston himself is very modest about the EY nomination, and that is exactly how Guus is. Guston always puts his employees first within Fullstaq. He, therefore, pulls out everything to ensure that the conditions meet market standards. He wants the employees to walk around with a smile on their faces and empower them.
"Guus's modesty is his strength, he continues where others stop. Guus knows how to empower others, which is one of the qualities that make him successful within Fullstaq."

EY profile of Guston Remie
Guston Remie EY Profile
Do you want to know more about Guston? For example, did you know he started as a soccer player and due to an injury he had to end his soccer career? So how did he finally, with discipline and persistence, ended up in the IT world? Found out more and go to EY.com and read about his big vision for Fullstaq and why he is unstoppable.