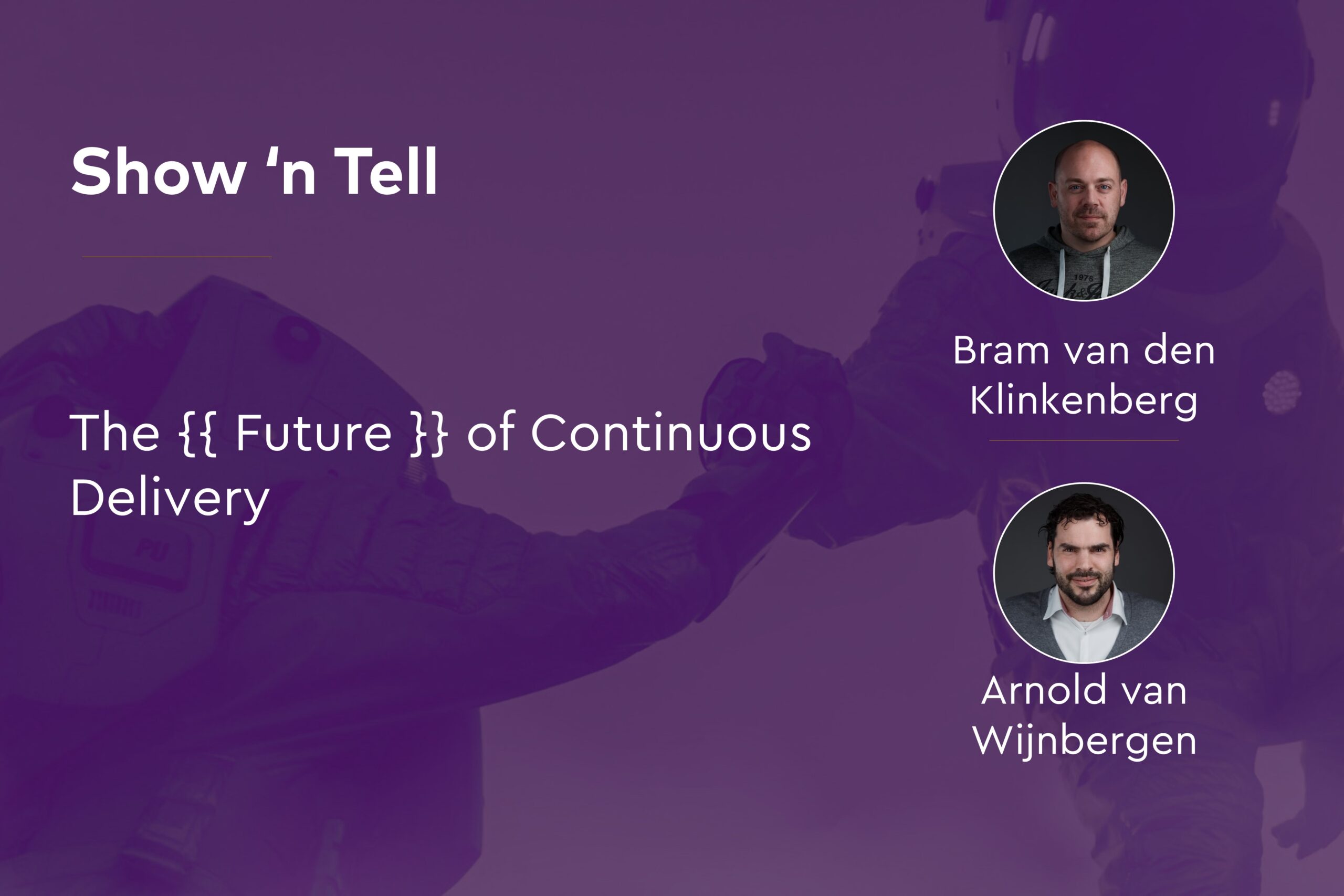 Welcome to the Fullstaq Show 'n Tell. A webinar series where engineers showcase the technology they are working with. An easily accessible presentation with a couple of slides, a demo, and an opportunity to ask questions.
Many companies are adopting CD, but what will the future look like? Organizations that implement CD still struggle with a lack of certain capabilities, either to solve technical, organizational, or cultural challenges. As listed by many recent state of DevOps reports (like DORA, State of DevOps, etc), we still see a need to embed topics like security, reliability testing, and release control. All with the goal towards achieving better completeness, mature Product Delivery, and ultimately improving the "Production" quality feedback loop. In the end, CD is not only about the fancy technology stack we deliver!
We will start with a presentation "Shaping the Future of Continuous Delivery" to further dive into what you can expect from CD in the coming years and how you can steer towards this. As with all innovations, we will look to Open Source and Microsoft technology landscapes that help to identify which tooling strategy to choose to accelerate your business goals. This presentation is delivered by our DevOps Architecture expert Arnold van Wijnbergen.
Right after our Azure (MCT) expert, Bram van den Klinkenberg will take you through a demonstration on how to achieve better feedback from production releases by using true Release Observability in Azure DevOps Release Pipelines.
Don't miss this opportunity to get more knowledge about CD from a DevOps angle, which you may be directly able to adopt to improve your customer daily operations.
Agenda
0:00 – Welcome, introduction, and house rules
0:10 – Arnold van Wijnbergen – Shaping the Future of Continuous Delivery
0:40 – Bram van den Klinkenberg – Release observability with Azure DevOps
1:00 – Q&A
Presenters
Gerrit Tamboer
Webinar host @ Fullstaq
Bram van den Klinkenberg
DevOps engineer @ Fullstaq
Arnold van Wijnbergen
Cloud Native architect @ Fullstaq